Our Vidalux hidgh-quality Full Spectrum infrared sauna is unrivalled. Nothing else on the market can offer the same level of health benefits or leading design that seem to come effortlessly to these sleek and modern looking saunas.
Vidalux's innovative 'Complete Heat Technology' looks to deliver the best and healthiest sauna experience by combining both high-quality FAR carbon heaters together with quartz embedded Full spectrum heaters.
Alongside this patented technology, you'll find a soft-touch digital control panel, chromotherapy starlight's and a whole host of media options.
Our Infrared sauna is not only a more comfortable alternative to traditional saunas and steam rooms, it has additional health and wellbeing benefits too. For people who find the heat in a traditional sauna too intense or simply don't enjoy sitting in a hot ill-lit room with half naked strangers, an infrared sauna is a great alternative as the heating effect is much more gentle and you get to sit in the sauna alone with your own choice of music if you desire. All round, a session in our infrared sauna is a deeply relaxing experience which improves blood flow, eases pain and has a wide range of health benefits.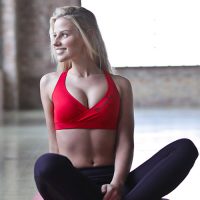 OPENING TIMES 
Monday – Friday 9.45am-1.30pm & 5-9pm
Saturday & Sunday 8.30-12.30pm
Last booking 30 minutes before close.
PRICING
30 minutes £15 / Unlimited monthly £39