The #1 Boutique gym focusing on women's health and fitness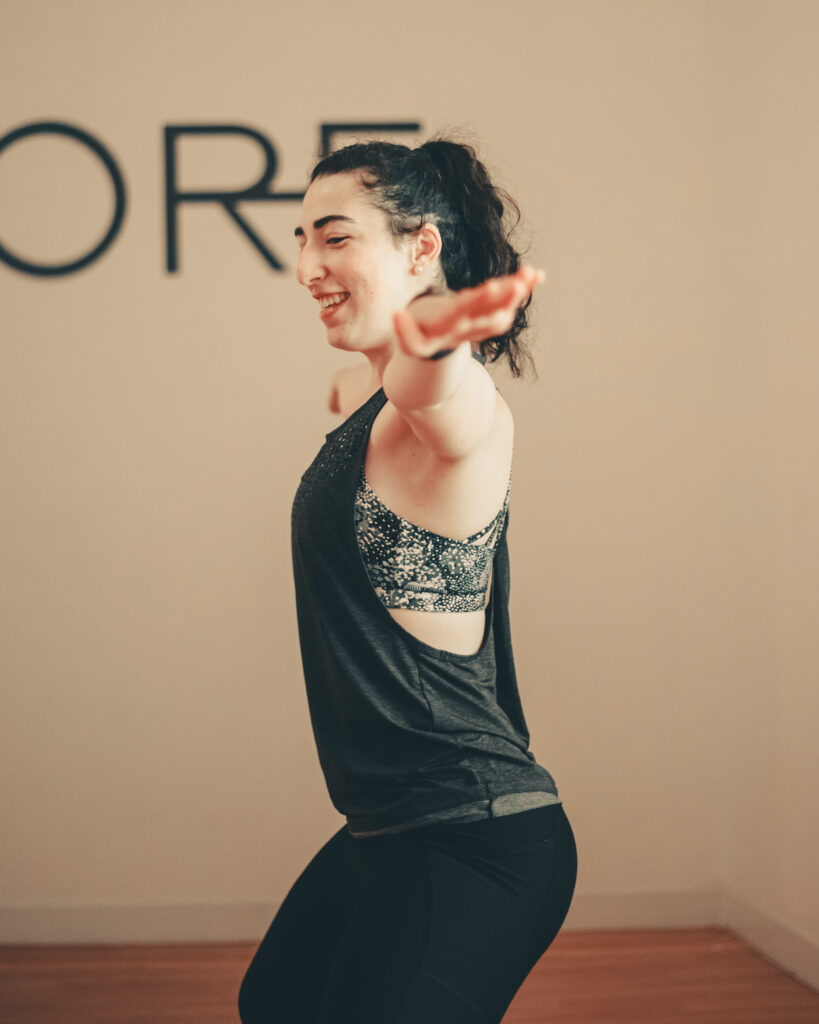 We are a unique fitness and multifunctional wellbeing hub helping and supporting women throughout the different stages of their lives. The #1 Boutique gym focusing on women's health and fitness. This fitness and wellbeing hub was set up by women who are able to understand that women's needs and wants are different. How you trained at 21 to maintain your body weight and strength, is not how you can train when you are 35, just had a baby or going through the menopause. Our bodies go through different life changes so therefore we have to train differently and smarter in order to reach our goals. 
We offer
Get started today! Request a call from a team member to go through your goals!
NEW & IMPROVED! 6 weeks PROGRAM
NEXT ONE Starting now!!
Join the hundreds of women who have passed through our doors to start their wellbeing journey.
If you want to get in to shape quickly this is your program.
In 6 weeks you'll ;
Shape up, get toned and look great 
Rapidly gain more energy and focus throughout your days 
Massively improve your strength levels 
Gain fitness levels you never knew you had
Sleep better and consistently through the night
Transform your self esteem and confidence
This is an intense course designed to get results so only apply if you want to make some rapid changes, Full commitment and hard work needed!
+ 6 WEEKS OF WORKOUTS
SIX full weeks of calorie-crunching workouts with up to 4 sessions at our facility each week with a personal trainer. We bring the energy, so working-out becomes the highlight of your day!
+ NUTRITIONAL SUPPORT 
Nutrition masterclass videos by TOP fully qualified and experienced nutritionists to help you start understanding the confusing world of nutrition. 
Videos include:
 -What your nutrition should look like
– Nutrition for life 
– BIGGEST nutrition WINS in the smallest amount of time
+ MINDSET AND MOTIVATIONAL VIDEOS
Mindset videos to help you understand how the mind works and keep you motivated to keep coming back. 
Videos include:
– Positive self talk
– Self monitoring 
– Psychology and behaviour change
+ SUPPORT COACHING
Weekly check ins by our dedicated fitness and well-being coaches who are here to make sure that you won't fail, and get the results you're looking for. 
+ FLEXIBLE CLASSES
We totally understand you can't put your life on-hold to train. We provide convenient session times, 7-days a week from early morning until evening.
" Be More isn't just a gym, it's become a hugely positive space for 'me time'.  I have a number of complex medical conditions, which can make signing up for gym membership quite difficult, however there was no issue with Be More – just a lot of understanding and support. I signed up for the 12 week programme with the idea of then moving to a 'high street' gym but within the first few classes I knew I would be staying with Be More for the long term.

Be More has totally changed my perspective of exercise, it's no longer about exercising hard, eating little and no results. I never imagined I'd be having so much fun working out – I really look forward to my sessions, at the same time as seeing great results and that's all thanks to Be More.  Within 10 weeks I'd shed 7 inches and felt stronger than I ever have.

It's not just my muscles are so much stronger, my mind is too. I'm in the best mental and physical state that I've been in for a long time. Thanks, Carlie and team! "
Kate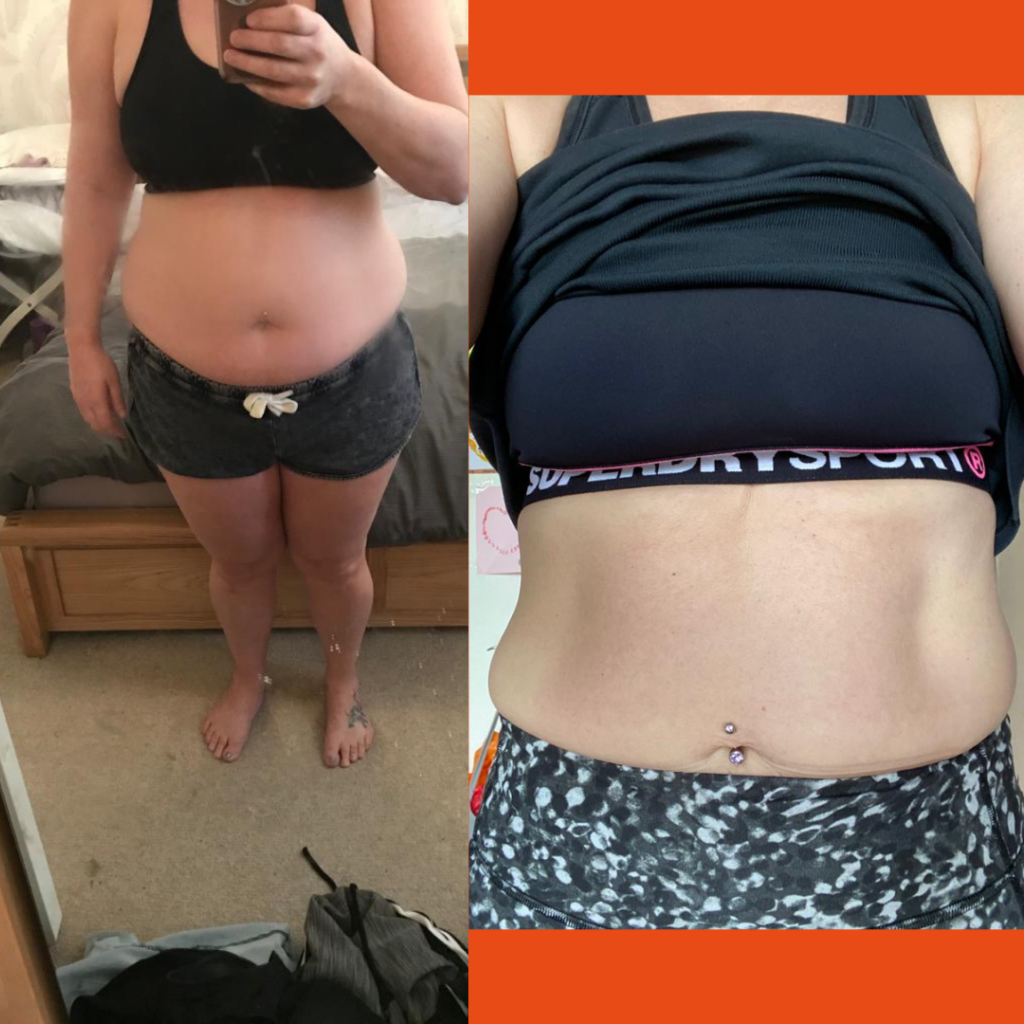 Some time between your late-40s and early-50s, you will first experience peri-menopause and then full- blown menopause.
While not all women experience all these symptoms, (for instance, only 2/3rds of women
experience hot flushes), most women will experience some symptoms and be at higher risk of the associated diseases.
The good news is that you can control your lifestyle to minimise the impact menopause has on your life.
Here is your FREE EBOOK to tell you how
Myzone is an innovative wearable heart rate based system that uses wireless and cloud technology to accurately and conveniently monitor physical activity. It is successful due to its accuracy at 99.4%. This is the tool for anyone who wants an accurate, gamified and motivating wearable. Myzone monitors heart rate, calories and time exercising that convert into Myzone Effort Points (MEPs), with a focus on rewarding effort rather than fitness. Myzone is the perfect fitness tracking software.
We use Myzone software in most of our classes. It is not compulsory to have a monitor but it is recommended so you can make the most of your class and also join in on our challenges. Bemore clients get a whopping £60 off RRP. You can pick up your belt or switch at the studio. 
At Bemore studio we pride ourselves on our expertise and experience in helping clients reach their goals, whatever they may be. Our trainers are non judgemental, patient, trusting and passionate in helping you. Whatever your goals we can help. Whether its to lose weight, strengthen, tone, get fit! We have a trainer for you.








Bridging the gap between Personal training and Large group training. Our Group Personal Training sessions will bring you the personal touch and results just like 1-2-1 will but without the expense.











A variety of large group sessions that caters for all abilities, levels, ages and capabilities

Sessions that will allow you to push yourself, explore and find your mojo in a an amazing fitness community.

Push, Pull, Flip, Smash, Skip, Run, Spin, Rotate, Jump, Hold!







Over the 20 years, Carlie has taught over 100 classes and training programs for a variety of private and leisure run facilities, trained 100s of private clients and massaged many private and VIP clients.
We are simply PASSIONATE and CARE about women's wellbeing. Women are overlooked so much in life and constantly being judged. We offer a safe haven with no judgment and for you to feel comfortable in your own skin. Knowing that we are all in it together. Whatever your goals we can help you reach them safely and effectively. 

We feel working on the foundations are the most important of all.
You would not build your house on unstable and weak foundations. Eventually the house will fall down. 
Once you have strong foundations you can build on that.  We want women to feel strong, confident and look fabulous. At Bemore studio we are breaking down the barriers which may stop you reaching your goals and offer you a one stop hub of amazing professionals. We offer you a lot of support and love.
Bridging the gap between personal training and group exercise, Cheam's new multipurpose fitness spot BEMORE - not just your newest fitness studio, but also a place designed specifically to support women wellness. I've signed up three weeks ago and have been joining different classes at least 4 times a week. Carlie who is an owner and also instructor provides every person such an amazing support, making every class as affective as it could be for everyone (beginner or more advanced skills). I haven't done much exercises recently and it wasn't easy for me to start again, but thanks to her I've got my motivation back. There are different verity of classes you can chose from. My favourites are Ride and Core (cycling), Combat Fix (Boxing), HIIT, Zumba, Yoga, honestly I love them all! One more nice thing is that this studio is new, very nice and modern design, clean rooms and all of the anti-covid measures are in place.

I absolutely love going to Bemore studio, after only 3 weeks I have achieved great results and I really can't wait to my next classes which are always fun, motivating and creative. The studio is COVID safe and there's enough space to be socially distanced. I found it an excellent value for money, the studio is super friendly and has a large variety of classes with extremely professional instructors. After training in different gyms for the last 20 years I can confidently say that this is by far the most effective and comfortable environment I have ever been in. Thank you!!!

Giuseppina, North Cheam












Bemore has loads more!! Having been a gym goer for many years firstly I have to say that I am amazed at the facilities and equipment available. Some that I have never seen, one affectionately called a baby rattle by Carlie (for your abs) and an octagon rig that I have only ever seen in one high end gym in the city and I have been a member of many. I have spent some time alongside others (socially distanced of course) suspended from this piece of equipment and performing various other exercises that work your whole body. Having spent years doing pre formatted classes Bemore is a breath of fresh air and for those that want something different and inventive this is the only place locally and in the surrounding areas that you will get this and more. Not only are Carlie and the other instructors top of their game, they motivate and encourage you whatever your level is. The classes are small in keeping with covid guidelines and there is a wide range of varied classes at times to suit everyone. In just over 3 weeks I have become part of the Bemore Cheam community. We are all encouraging each other to improve and push ourselves and we are having fun while doing so. I feel blessed and very lucky that Carlie and Bemore have landed in Cheam.
Carlie - Founder Of Bemore
Giusy - Spinning Instructor
Natalie - Manager & Trainer
Amber Rose - Trainer
Lexi - Pilates Instructor